5 Reasons Why The Mornington Peninsula Is An Eco-Adventure Seekers Paradise
The Mornington Peninsula in the state of Victoria in Australia's south east is one of the best day trips from Melbourne for eco-tourism with an abundance of nature and adventure activities as well as some of the best beaches and clear waters you'll find to keep you occupied for months.
That being said, and for those short on time, we've collated the best five adventure and wildlife activities to do in this beautiful part of the world to get your fix of nature tourism.
1. Get wet and wild, sans the horsepower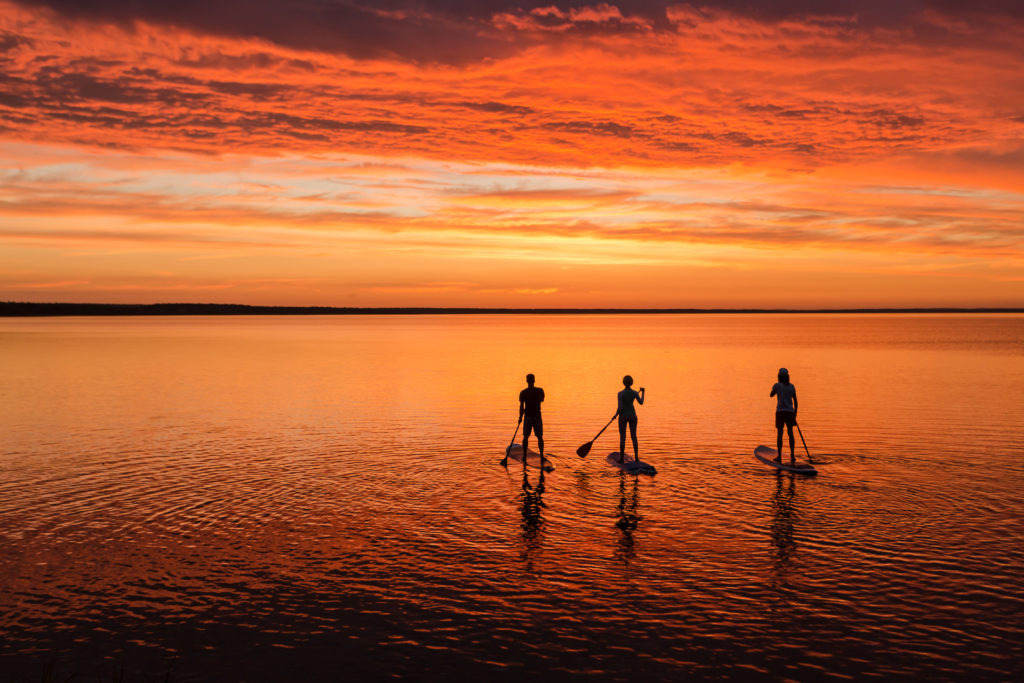 The best water sports are people-powered. Why? Because they have the lowest impact on the environment.
On one side of the Mornington Peninsula sits Port Phillip Bay, a protected body of water and therefore perfect for stand up paddleboarding or kayaking.  The views from your board of the landscape and turquoise waters – especially around sunrise or sunset – are jaw dropping, and you may be paid a visit from dolphins and stingrays as they casually cruise past.
On the other side of the Peninsula is Western Port Bay and some superb surfing beaches. There are a range of locations from which to pick your perfect wave, and surfing schools willing to teach you how.
Had your fill of surfing and SUPing? There's always snorkelling, scuba diving and swimming off Flinders Pier or Portsea Pier. Keep an eye out for Weedy Sea Dragons, a close relation of the seahorse but only found in southern Australia.
2. Get your hiking slash cycling boots on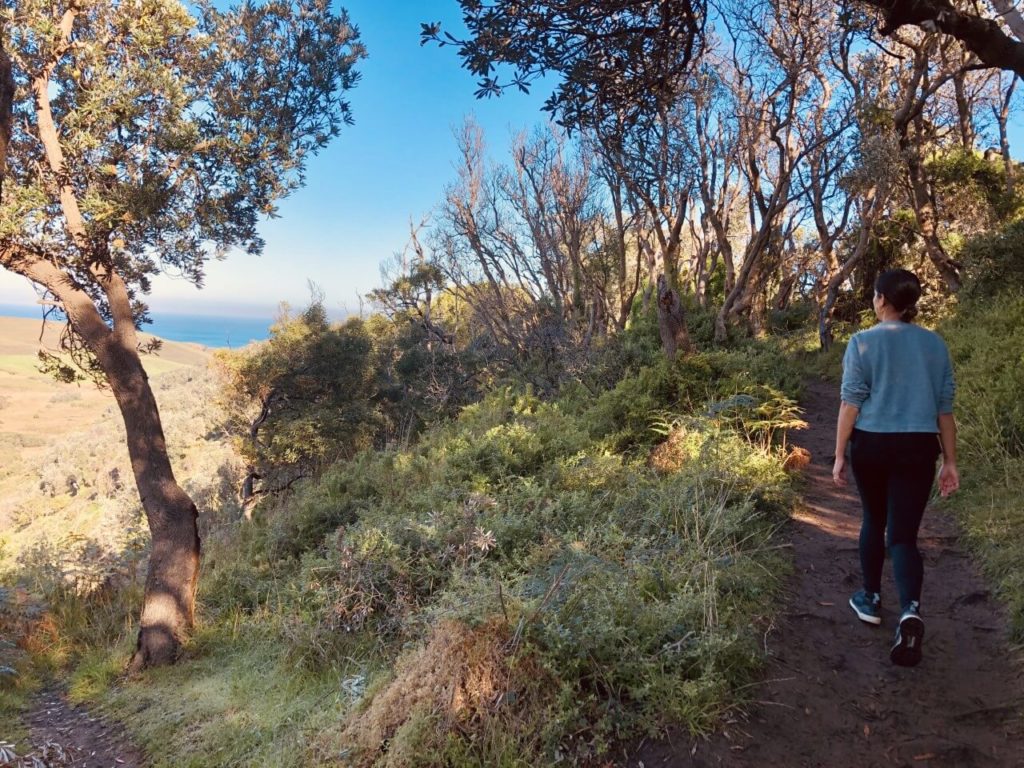 If you're looking for hiking near Melbourne the Mornington Peninsula has some spectacular coastal hikes.
For experienced hikers (or the fit), Two Bays Trail(opens in a new tab) extends from Dromana on Port Phillip Bay to Bushrangers Bay near Cape Schanck, taking about 10 hours to complete.
There are also plenty of shorter trails available. Perhaps just try the spectacular coastal Bushrangers Bay Walk(opens in a new tab) which is a round trip of 6.2 km. Or for a cruisy option you could partake in a clifftop stroll past mansions and artworks on the Millionaires Walk(opens in a new tab) between Sorrento and Portsea.
For those who prefer two wheels, the Peninsula boasts a diverse range of mountain biking trails for all abilities. From gentle bushland tracks opening to panoramic vistas to adrenaline pumping downhill runs, there are plenty of options. We especially love the trails around Arthurs Seat State Park for both its stunning views and mountain bike trails.
3. Combine your active adventure with wildlife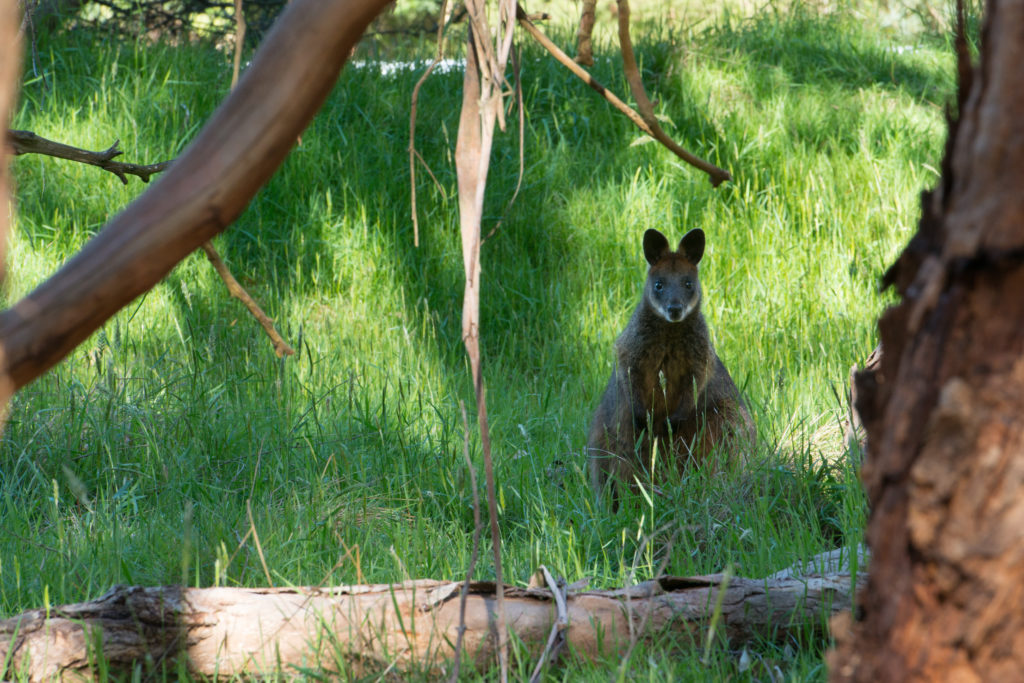 Hiking and biking can be the end game, but why not combine your outdoor exercise with some wildlife spotting?
As you explore the interior wilderness of the Mornington Peninsula, you'll chance encounters with passing kangaroos, wallabies, echidnas and various birdlife. For example the hike to Bushrangers Bay can gift you sightings with all of these creatures (if you choose the right time of day).
4. Go Under (or along) The Sea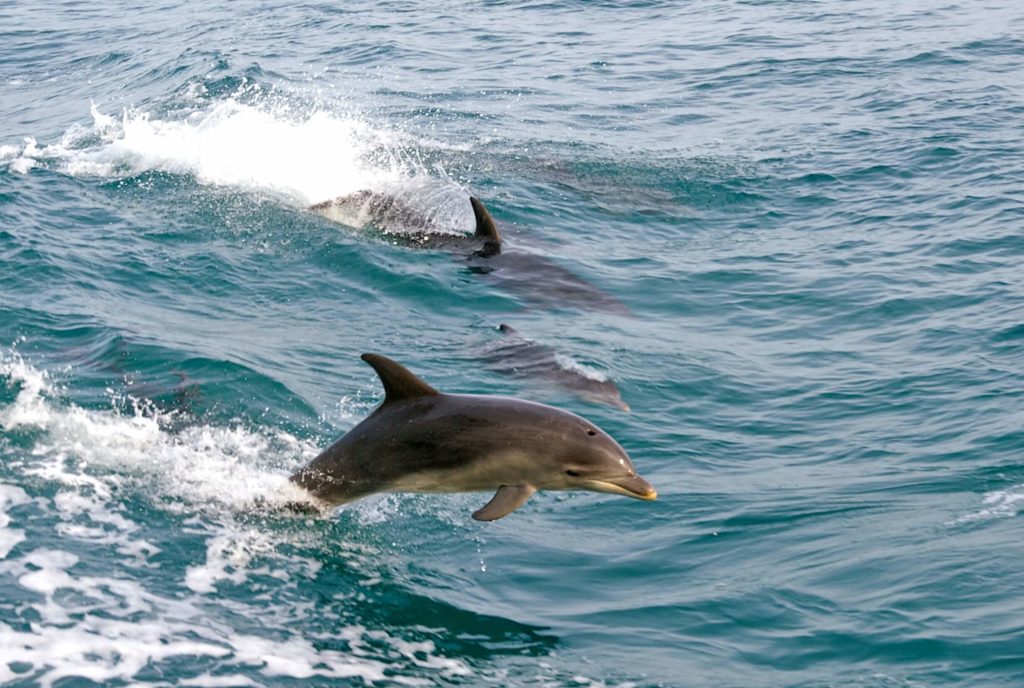 There was quite possibly less marine life in the Little Mermaid than in the waters around the Mornington Peninsula.
There are plenty of spots along the coast for dolphin spotting (we recommend Snappers Point or Mills Beach) while from June to October on the Southern coast of the Peninsula, keep your eyes peeled for whales.
Port Phillip Bay also has two types of dolphins, the Bottlenose dolphin and the Burrunan dolphin which has been certified as its own unique species. Various tours offer swim and scuba diving with dolphins and Australian Fur Seals. For something a bit different, you can even snorkel or scuba dive with Weedy Sea Dragons.
5. Partake In A Pinot, Pint Or Peated Whisky. Then Chill.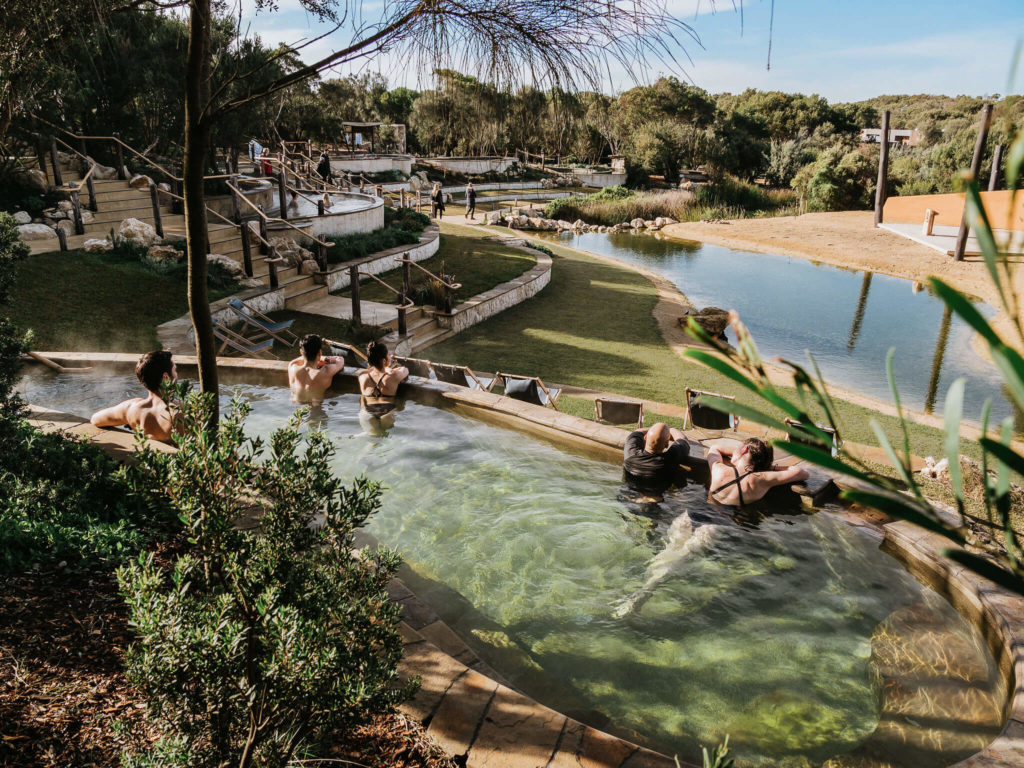 All those outdoor adventure and wildlife encounters can leave a person parched.
The Peninsula is one of Australia's premier cool climate wine regions, specialising in Pinot Noir, Syrah, Chardonnay and Sparkling. In recent years, microbreweries and distilleries have also moved into the region. We love Trofeo Estate(opens in a new tab), St Andrews Beach Brewery(opens in a new tab) and Mock Cidery(opens in a new tab) especially for their sustainable, organic and biodynamic practices.
The indulgence continues at Peninsula Hot Springs(opens in a new tab), where natural spring waters nestled in bushland  are perfect for soothing your aches and pains. Massages, treatments and fantastic food are also available. We reckon the best time to go is at night as the stars are coming out. Try to get a spot in the spring bath at the very top of the springs for spectacular views of the countryside or the new amphitheatre of thermal baths which has a stage for live music performances.
There is no better way of embracing the best adventure the Mornington Peninsula has to offer on an eco tour than by joining the WAM! Ultimate Mornington Peninsula Adventure. Check it out here…(opens in a new tab)