5 Eco Tour Experiences in Melbourne & Victoria
Recycling, composting, or fundraising are just some ways to live more ethical, sustainable lives, but practicing eco-tourism and responsible travel behavior while travelling can be difficult.
Fortunately, Melbourne and Victoria have plenty of options where amazing experiences meet social responsibility.
Here's our top tips to get the most out of your time in Melbourne while also doing some good.
1. Choose Eco or Sustainable Accommodation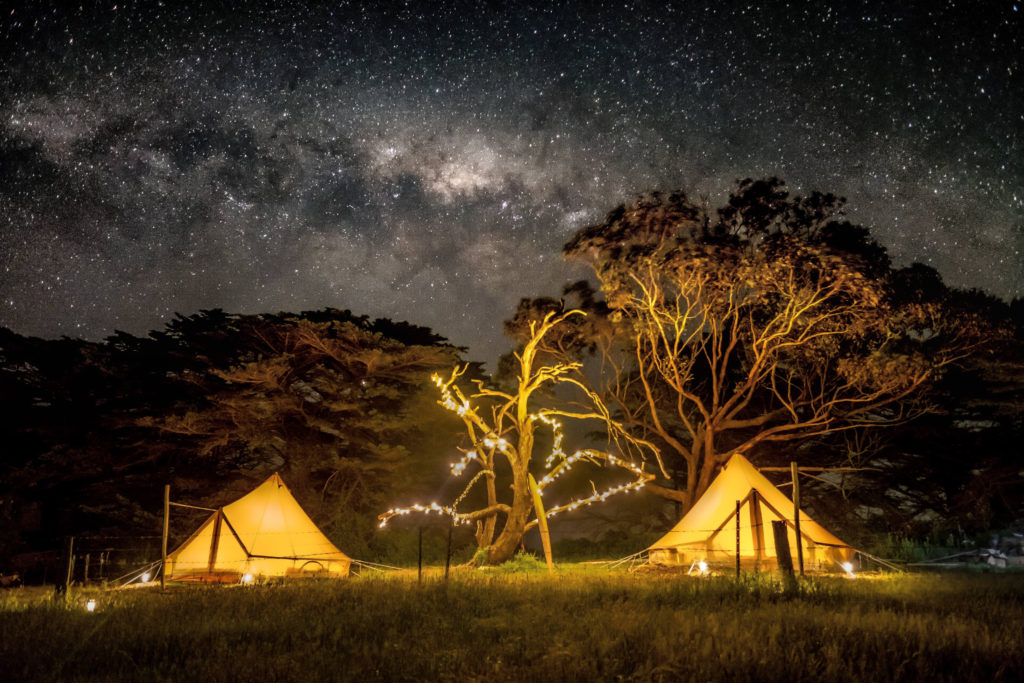 There are some beautiful eco-lodges across Victoria at prices suitable for all budgets.
Sheltered Glamping(opens in a new tab) on Phillip Island (famous for its penguins) has beautiful glamping tents which use renewable energy and activated utility systems to ensure your stay makes little to no impact.
Meanwhile, in the Otway National Park, for a bit of romance off the beaten track, stay at the luxurious and off-grid Sky Pods(opens in a new tab) and whilst you are there have a tour with a ranger at Wildlife Wonders which directly supports the conservation and protection of native species at the Conservation Ecology Centre(opens in a new tab).
For budget travellers, there are fantastic eco hostels in Victoria, which includes Apollo Bay Eco YHA(opens in a new tab) and Grampians Eco YHA(opens in a new tab) in the Grampians National Park, which have a strong emphasis on sustainable and green tourism practices.
Closer to Melbourne are some incredible options which are also environmentally friendly.
Adjacent to the Botanical Gardens are the luxurious United Places(opens in a new tab). This stunning accommodation upholds numerous sustainable practices, including rainwater harnessing, solar thermal technology and waste reduction.
It may come as a surprise the Holiday Inn Express Melbourne Southbank(opens in a new tab) uses state-of-the-art practices to increase energy efficiency and reduce waste. We hate the little plastic disposable shampoo bottles used in hotels; this is the first in the company's Australian portfolio to replace these with sustainable options.
2. Choose Minimum Impact Activities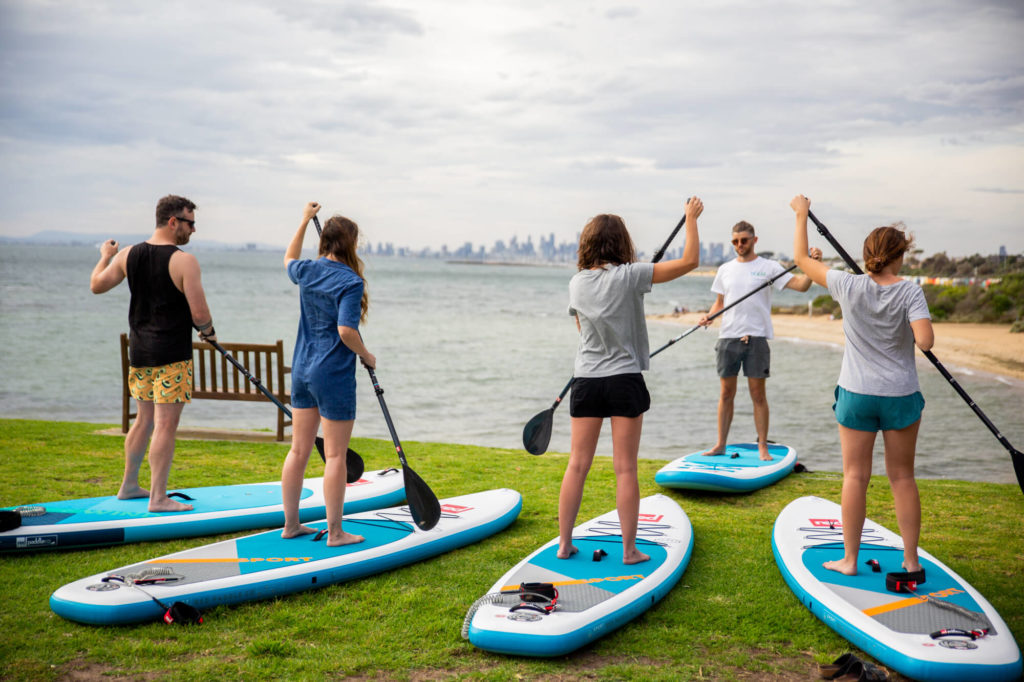 There's no better way to immerse yourself in your new surroundings and get some exercise than going for a morning run.
We recommend starting with "The Tan". Possibly Melbourne's favourite running track, the Tan is a 4km gravelled trail around the Botanical Gardens(opens in a new tab). You can also hire a bike and make your way to St Kilda via Albert Park which is the location for the F1 Australian Grand Prix in March each year and has a beautiful 5km palm tree lined ride around the lake. Continue onto St Kilda, with it's beachside cafes and bars and the closest beach to the CBD.
If you want to escape the city but do something adventurous with minimum impact, there are plenty of options: from Stand Up Paddleboarding on beautiful waterways, hiking through Aussie bushland to spectacular hidden beaches, and mountain biking along riverside tracks. And you might spot some Aussie animals in their native habitat along the way. Some of our favourites near Melbourne include The You Yangs Regional Park(opens in a new tab), Lysterfield Lake(opens in a new tab), Plenty Gorge Park(opens in a new tab) and of course the Mornington Peninsula to name a few. Or why not jump on one our WAM! Tours(opens in a new tab) which take you to some of the best spots to do these activities.
3. Learn About Aboriginal Culture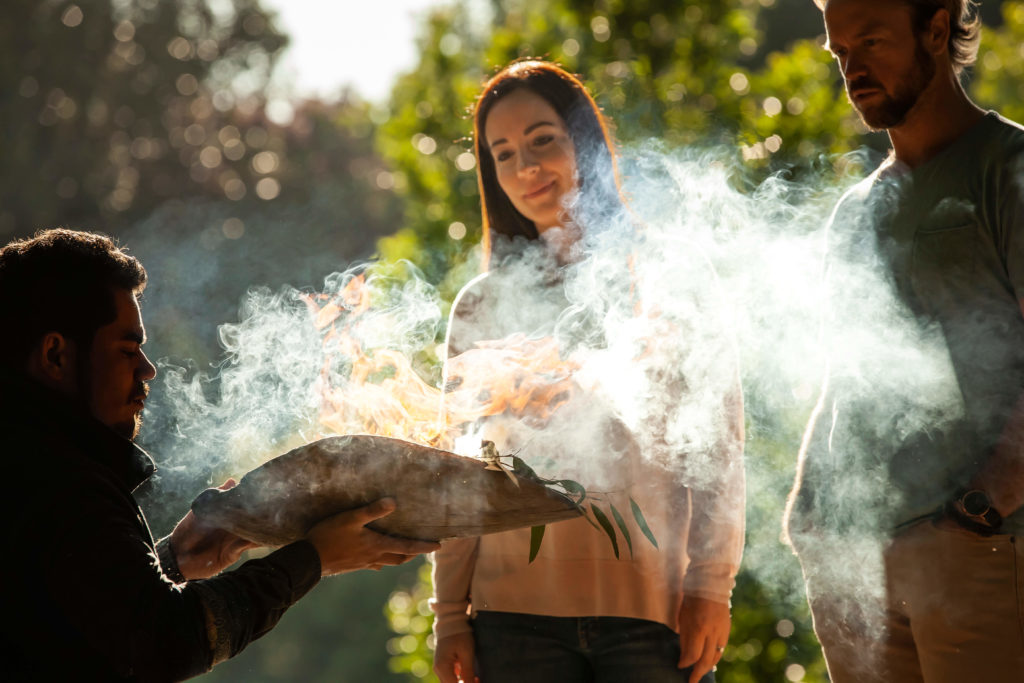 The custodians of this beautiful land basically invented living sustainably. We recommend taking a cultural tour at Tower Hill Wildlife Reserve(opens in a new tab) (Worn Gundidj), located in a dormant  volcano crater which erupted over 30,000 years ago. You'll learn about the landscape, the people and how native plants and ingredients were (and still are) used for food and medicinal purposes.
You also don't need to leave the city to taste unique native ingredients you may have never tasted before. Melbourne restaurant Mabu Mabu(opens in a new tab) offers dining experiences blending native foods with new techniques.
We also recommend cultural river walks with the Koorie Heritage Trust(opens in a new tab) and Aboriginal  Heritage walk or Bushfoods Experience in the Royal Botanical Gardens(opens in a new tab).
4. Dine With A Difference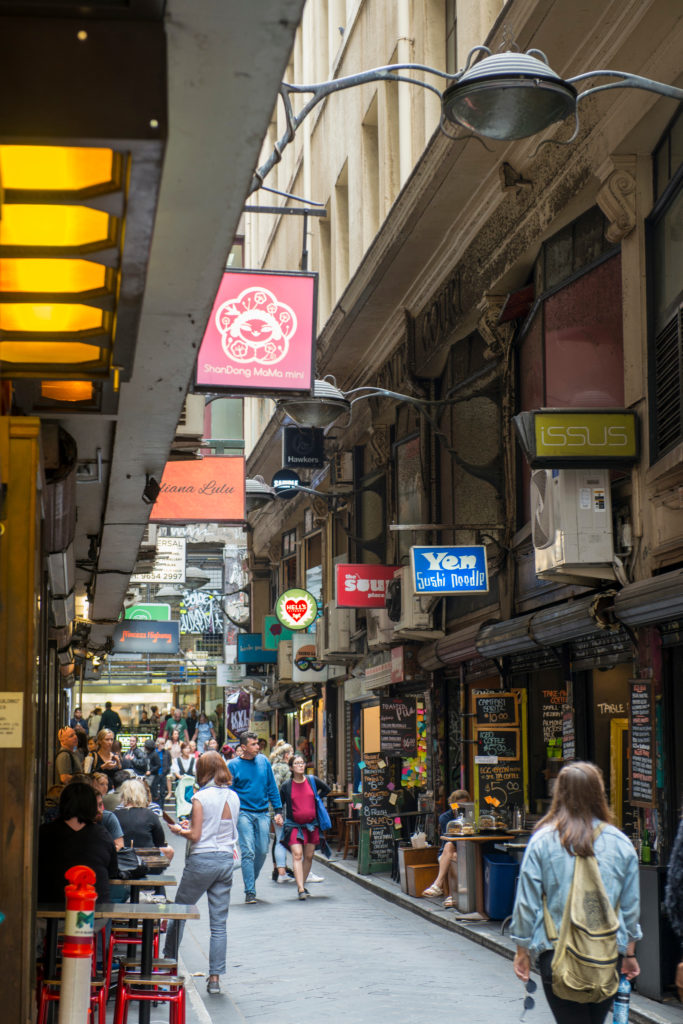 Melbourne is known for its world-class cafés, bars and restaurants but there are also places where you can eat food and keep a clean conscience (if not a clean shirt).
Lentil As Anything(opens in a new tab) has vegetarian restaurants in Abbotsford, Thornbury and St Kilda, where the payment model is slightly different. Eat your food, and then pay whatever you feel the meal was worth. Funds go towards supporting less fortunate members of the community. You can even volunteer as a way to pay for your meal.
To say coffee is a religion in Melbourne is an understatement. Melbourne imports enough coffee beans for 3 million cups a day, with quality coffee on nearly every street corner.
For the socially conscious, we recommend STREAT Café(opens in a new tab) (3 locations in the CBD, Collingwood, Parkville), a social enterprise providing work pathways for disadvantaged youth. Likewise, Kinfolk Café(opens in a new tab) (CBD and Carlton) channels 100 percent of its profits towards local and international charitable projects.
In the quirky suburb of Brunswick, CERES(opens in a new tab) is a complete farm-to-table offering, a combination of organic café, grocery, farm, nursery, environmental education and flea market, while also supporting asylum seekers. Looking for love? CERES even have their own version of speed dating called Weed Dating to get lonely hearts mingling at a monthly event at their urban farm
When hunger strikes, wander down Centre Place and find The Soup Place(opens in a new tab). You'll be well-fed and help feed the homeless with their pay-it-forward project. Diners can pay an additional few dollars and leave a message on a sticky note to be redeemed for a bowl of soup by someone in need.
5. Join A Sustainable Tour slash Eco Tour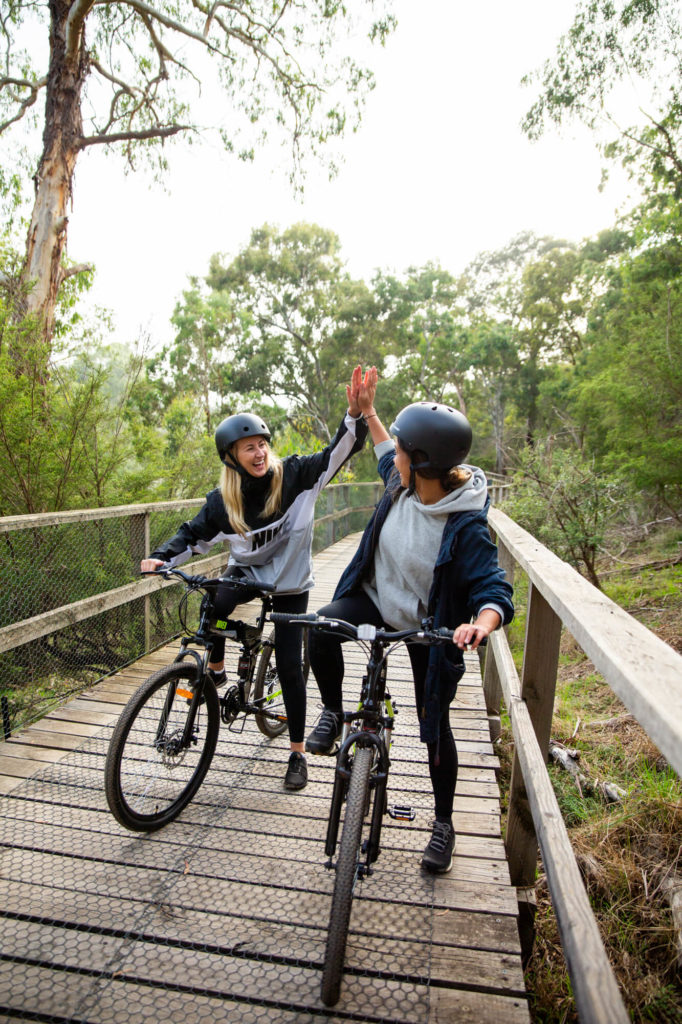 Melbourne is a fantastic eco-tourism destination and there are some wonderful tour operators based in Melbourne and Victoria which are eco-conscious.
Wildlife Wonders(opens in a new tab) on the Great Ocean Road offers a way to see endangered native animals and support wildlife conservation. Echidna Walkabout(opens in a new tab) gives you the opportunity to plant trees and give back to the habitat required by koalas. Finally, Trashbags On Tour(opens in a new tab) offer day trips from Melbourne to the stunning Great Ocean Road, but you'll be expected to get your hands dirty with some rubbish collection.
Here at Wild Adventures Melbourne(opens in a new tab) we are a tour company which not only loves nature, wildlife and active adventure but is proud to be eco-conscious. We do everything we can to keep waste to zero, offset our emissions clean up the places we visit and partner with eco-conscious venues.
Check out our homepage(opens in a new tab) to learn more about how our adventures try to make a difference and go beyond sustainability.