Why our Peninsula Paddle Pinot & Pools Adventure might just be the best day tour in Australia
Big call we know, and we may be biased but keep reading and you'll see!
Australia is undeniably one of the adventure capitals of the world. The 'island continent' also boasts some of the worlds most incredible places to visit in terms of scenery and experiences. Dreamy beaches, iconic wildlife, epic outdoor activities, majestic waters to enjoy, world class food & wine, laid back lifestyle.
The spectacular region of the Mornington Peninsula in Victoria is an adventure seekers paradise and WAM's signature tour Peninsula Paddle Pinot & Pools Adventure gives small groups to chance to tick off the best bucket list of experiences Australia has to offer in one outrageously awesome day of adventure, relaxation and indulgence.
Read on to why we think our Peninsula Paddle Pinot & Pools adventure might just be the best day tour in Australia…
Explore some of Australia's best beaches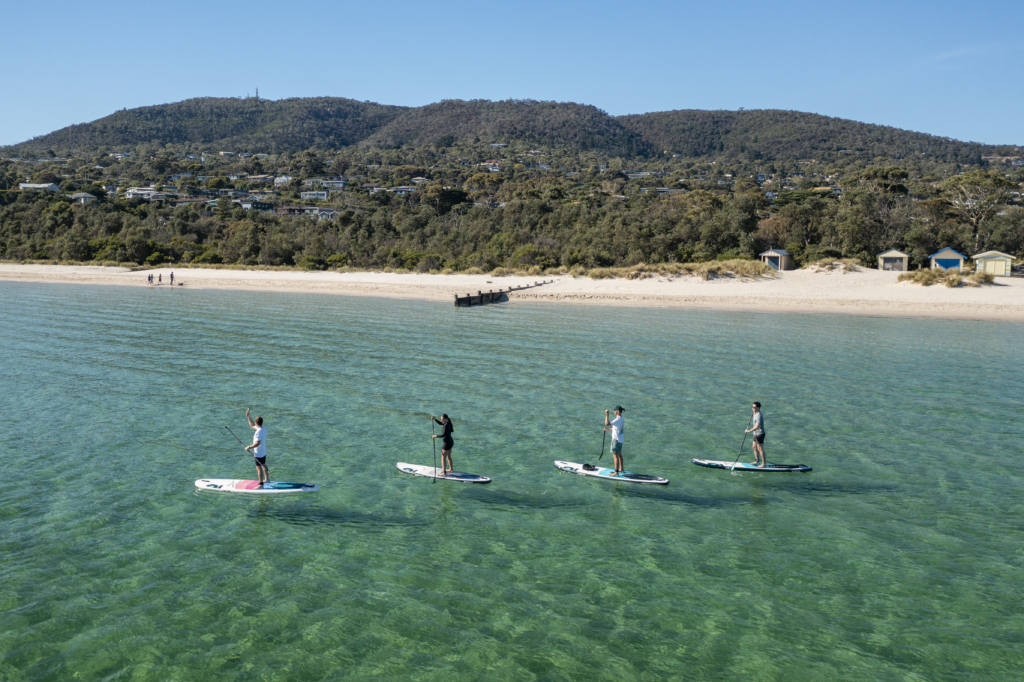 Located just an hour from Melbourne, the Mornington Peninsula has over 190kms of coastline brimming with sensational beaches. White sand, crystal clear waters, colourful bathing boxes, often backing onto lush bushland. Peninsula Paddle Pinot & Pools starts with Stand Up Paddleboarding on a gorgeous white sandy beach lined with vibrant coloured bathing boxes and the backdrop of a 314 metre high mountain called Wonga (aka Arthur's Seat).
View Iconic Aussie wildlife (and marine life)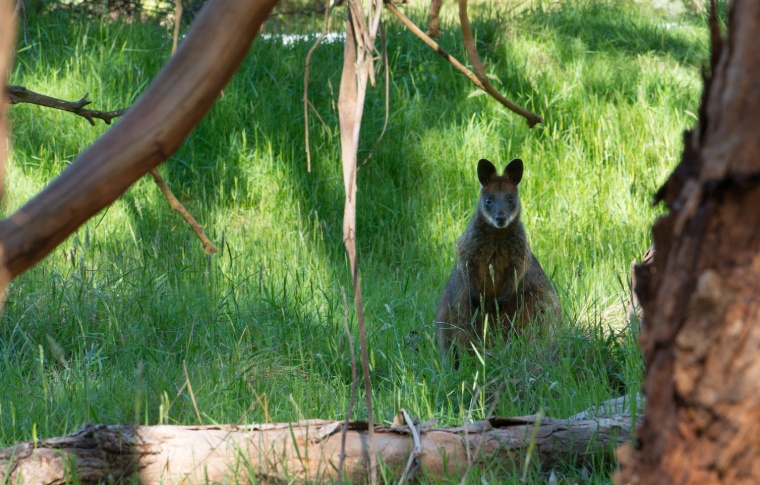 Imagine paddleboarding and a pod of dolphins jumps in and out the water nearby, or hiking past a mob of kangaroos and an echidna crosses your path, taking in a view and a wedge tailed eagle soars above, a wallaby poking a head up from bushland, the list goes on but you get the picture. Spotting Aussie wildlife in the wild is such a special experience you will always remember and our Peninsula Paddle Pinot & Pools take you to some of the best locations to do that.
Journey on Epic Outdoor Adventures immersed in Australian Nature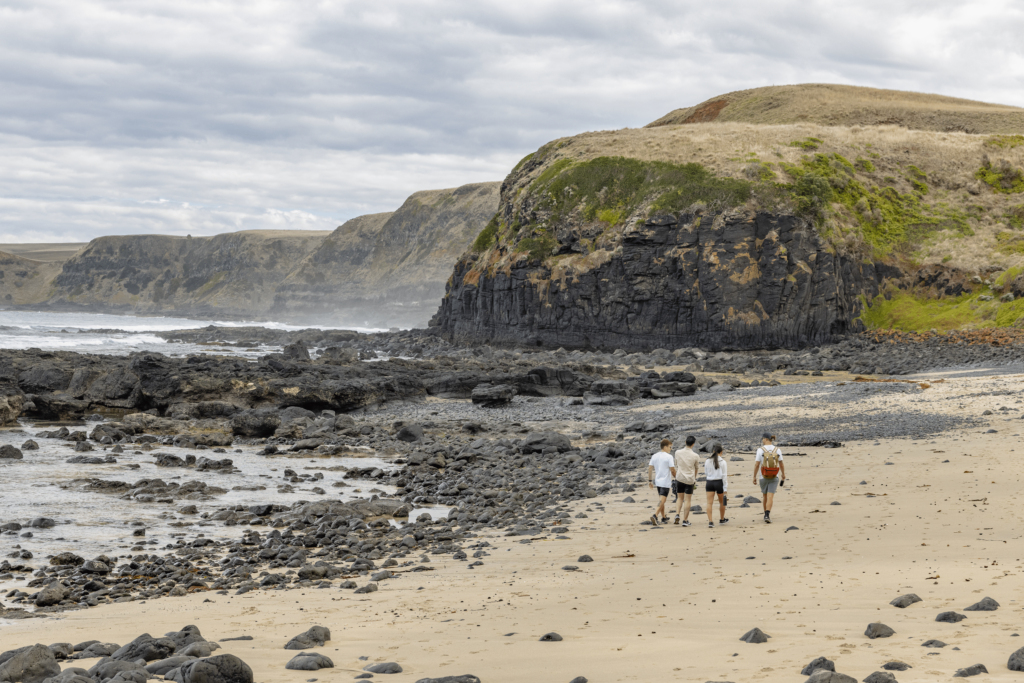 Australia is renowned for its chilled healthy lifestyle and outdoor activities. The perfect way to connect with the great outdoors in Australia is on an active adventure in sensational settings Stand Up Paddleboarding and coastal bushwalking so you are guaranteed to feel healthy and revitalised. These human powered activities allow you to see nature and wildlife from a unique and non-intrusive perspective.
Bathe in some of the most Majestic Waters in Australia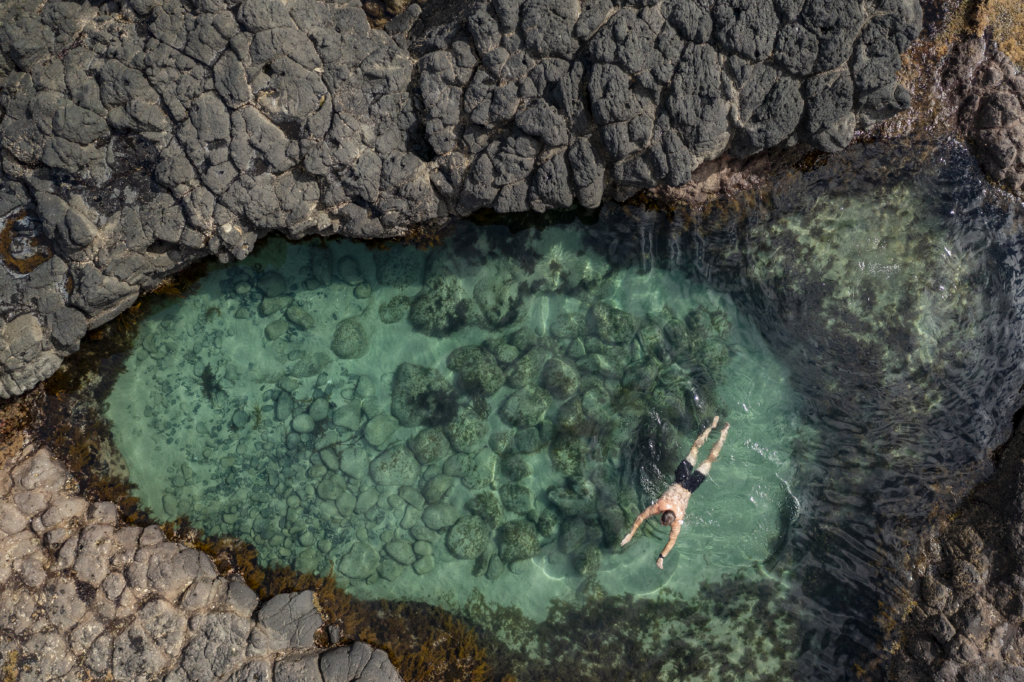 Our Peninsula Paddle Pinot & Pools adventure takes you Paddleboarding on crystal clear waters so inviting they make you want to deliberately fall off your SUP! But they aren't they only magical waters this day takes you to, we journey to uncover secret natural rock pools the size of swimming pools to take a dip in, and what better way to relax after all that adventure and experience the healing properties of the water surrounded by native trees at some of the worlds best thermal hot springs.
Taste World Class Food & Wine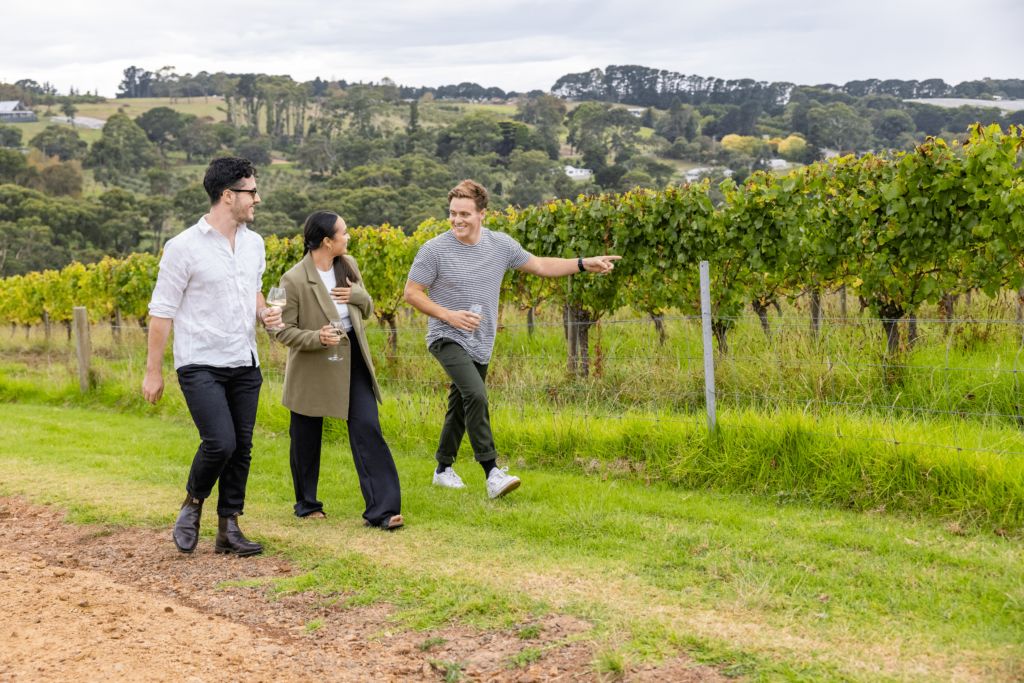 It's no secret the Mornington Peninsula has some of the best local produce on offer out of anywhere in Australia. There are over 200 vineyards, farmgates bursting seasonal freshness, and magnificent cafes and restaurants to dine at. Our Peninsula Paddle Pinot & Pools Adventure includes a lunch full of locally sourced ingredients which is so delicious you'll be writing home about it. After all the adventure and relaxation and feeling totally revitalised our final stop of the day is at our favourite winery of all time for some wine tasting (as let's face it, you can't visit a renowned wine region without tasting some of the best Australia pinot and chardonnay going). Named after a surf break, super chilled, and organic, this isn't your stuffy winery but has all the beauty you might expect.
Experience the famous Aussie Laid-Back Lifestyle…in style!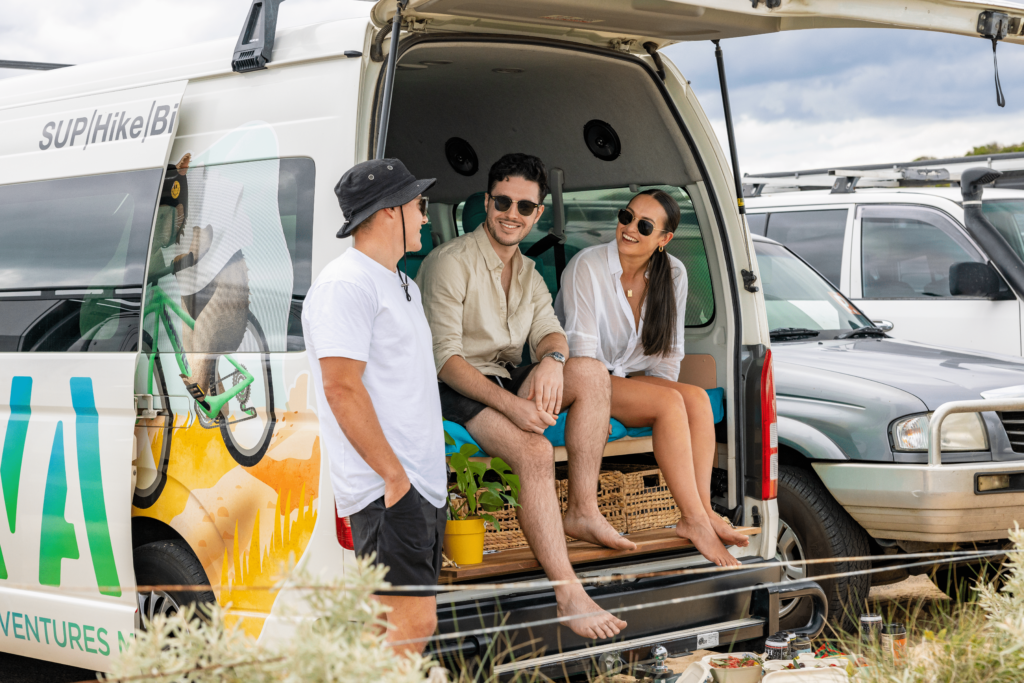 There aren't many better ways to experience Australia's laid back lifestyle than on a laid back small group tour (8 people maximum), which does loads of awe-inspiring activities but also goes at a cruisey pace. Every aspect of the day has been meticulously crafted so you can get a real feel for what the lifestyle on the Mornington Peninsula is like whilst connecting with nature in the best way possible. The day is made even better with our WAM van vehicle that we have newly renovated to feel more like an eco-retreat so you can kick-back and breathe it all in. Picture pulling up to a breathtaking viewpoint and the back of the van opens up into a fold-down bar and sofa to sit back and enjoy with a refreshing local beverage in hand.
For us, there is so much more to the Mornington Peninsula than just vineyards, or beaches, or watersports, or nature & wildlife, or outdoor & wellness activities. This day of exploration allows you to delve into the true essence of what makes this place so damn special!
WAM's Peninsula Paddle Pinot & Pools Adventure runs from October to April on the Mornington Peninsula. Click here to find out more and to book.